Why are neoprene lined wellies warmer?
Have you ever compared neoprene lined wellies with standard or cotton lined wellies? Do you know what neoprene is or what the real benefits are of lining your wellies with neoprene?
What is neoprene?
Neoprene's original name is Polychloroprene. It was originally developed as an oil-resistant substitute for natural rubber in the 1930's and is a family of synthetic rubbers that are durable, flexible, insulative, wrinkle, water and UV resistant.
Neoprene gets its soft, spongy and insulating capabilities from a process that produces tiny micro bubbles (air pockets) and is probably best known as a lining for wet suits.
What is neoprene?
It wasn't until the 1950s that people experimented with a layer of "rubber" to insulate them from water. Hugh Bradner a physicist from the University of California, Berkeley discovered that a layer of water between your skin and the neoprene of the wetsuit could keep you warm.
In technical terms, the air pockets in the neoprene material hold water, which is quickly warmed by our skin, and continues to stay warm because of the heat from our bodies, the conductivity of water and the insulation of the fabric.
For wellies – that means if you do get water inside your wellies, it will warm closer to body temperature and your feet won't get colder!
A fashionable product
Neoprene has become a very adaptable product and now has many uses. Did you know it was used by NASA astronauts? You'll also find it used for laptop covers and orthopaedic braces and more recently by some of the most sought-after fashion designers. Neoprene leapt from the water onto the catwalk and has regularly featured in collections for brands like Karl Lagerfeld and Louis Vuitton to Balenciaga and Alexander McQueen.
Kids stay warm in neoprene lined Warm Wellies

There are welly brands that have been using neoprene to line adult wellies for years, but when our children were little and out on the farm with us, we couldn't find any kids wellies lined with neoprene so we set out to design our own.
Over the years we've experimented with lining levels in our warm wellies and believe that 4mm of neoprene lining is the optimum for both child and adult wellies.

It provides exceptional insulation against the cold and creates a comfortable lining that isn't too bulky.
Warm welly temperature test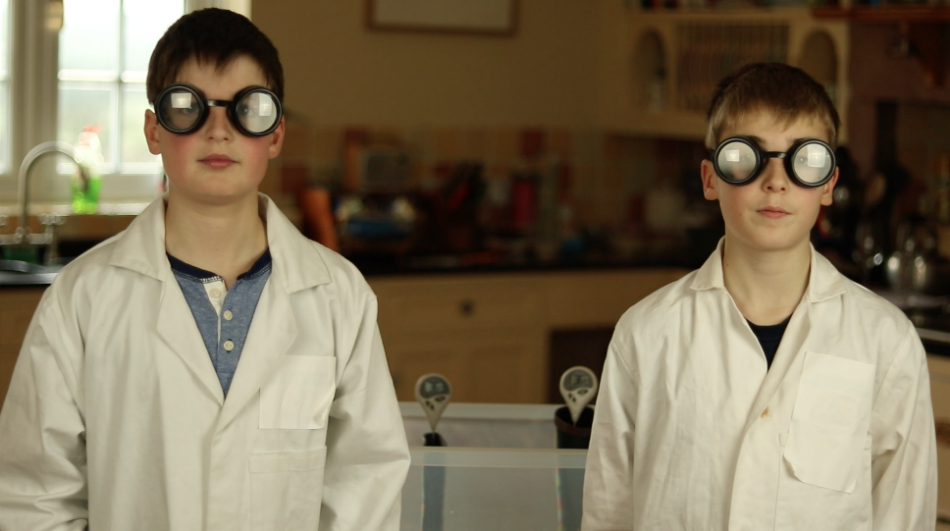 Our boys have grown up since they first wore Warm Wellies and they are at a scientific, experimental age. They put our wellies to the test with a container of ice filled water and compared the temperature inside our wellies to the temperature inside a standard cotton lined pair of wellies. After ten minutes, there was a significant seven-degree difference in temperature. No more frozen toes.
No child (or grown up) should have cold feet in wellies – why not buy a pair of Warm Wellies today. Visit our shop now.