​Things to keep the kids entertained - Part 4
Who would have guessed we'd still be looking for new ways to entertain the kids. We've decided to add to our series with a winter treasure trail and some ideas for indoors when your head and hands get too cold.
We're going on a Treasure Hunt…
Sticking close to home means trudging the same old paths over and over again - again! When we were little, our Grandparents took a plastic bag and filled it whilst on our walks - and no matter what age, it's a great way to occupy the family. Be More Observant!
Click below on our Winter Treasure Hunt to download and start collecting outdoor treasures to store in your Warm Wellies boxes (if you kept them!) or a plastic bag.
We hope it inspires you to come up with your own treasure ideas too, and if you are still stuck for inspiration, the Wildlife Trust has fantastic craft and spotter sheets - here's the link to download their
Activity Sheets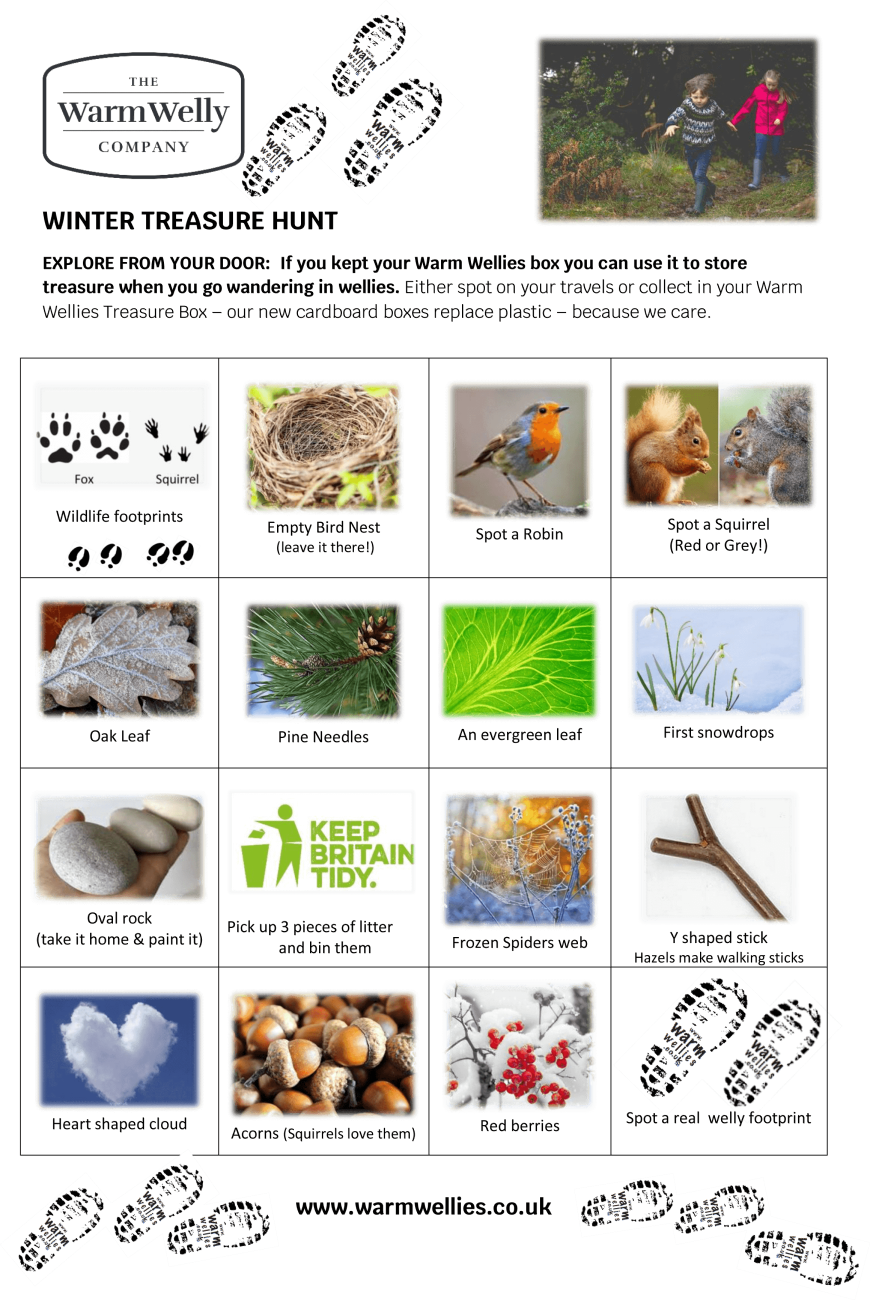 Matchbox magic
Tiny Treasure in miniature... as an alternative to collecting treasure in a bag, look out for the tiniest snail shell, leaf, twig(let!), feather and pebbles to fit inside a matchbox - a lightweight challenge you can finish when you get home. Take a look at this shell example.
Well now, here's a thought - how many items can you fit into a matchbox? We originally thought it could be for outdoor treasures, but if the weather's bad - get the kids to pull together tiny objects from indoors. We looked at the momofthreeworld.com blog and discovered her son managed to get 120 items into a small matchbox - and he wrote a list to prove it. Feather, petal, leaf, pin, poppy seed, photo ...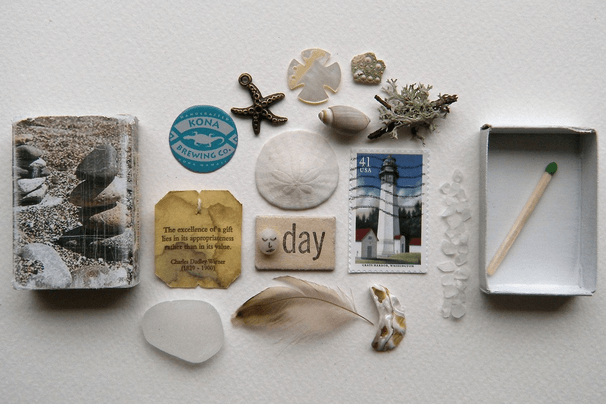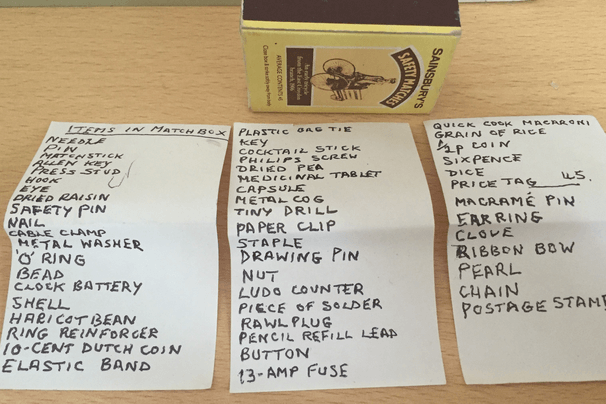 Shadow drawing and walking with dinosaurs ...
You can always use a potato to make a stencil - but we found the bottom of our wellies made pretty good footprints for painting. And when it comes to walking - why not follow in the footsteps of a dinosaur! We set off to use Dennis the Dinosaur for shadow drawing and thought he made good footprints too.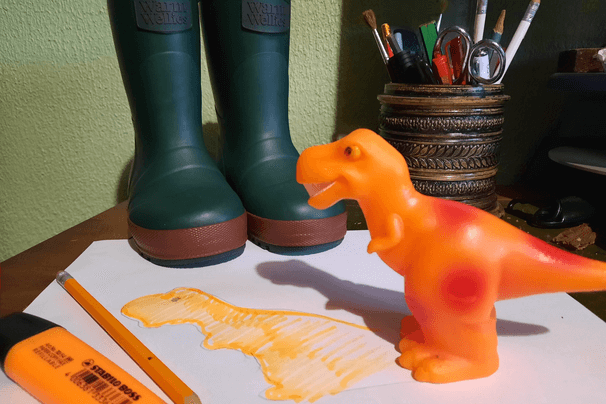 Now every woodland walk is likely to come across pinecones. They're great for garlands at Christmas, but also fab for painting when you are stuck indoors!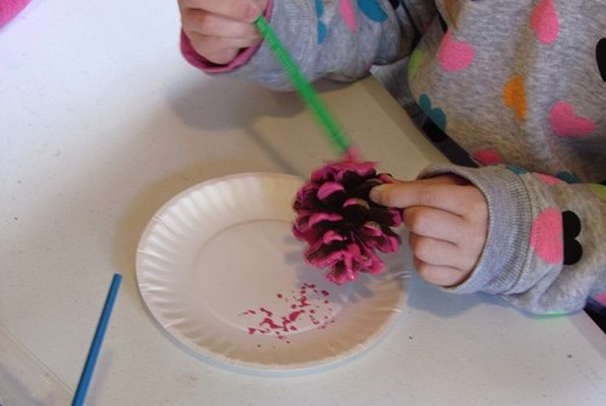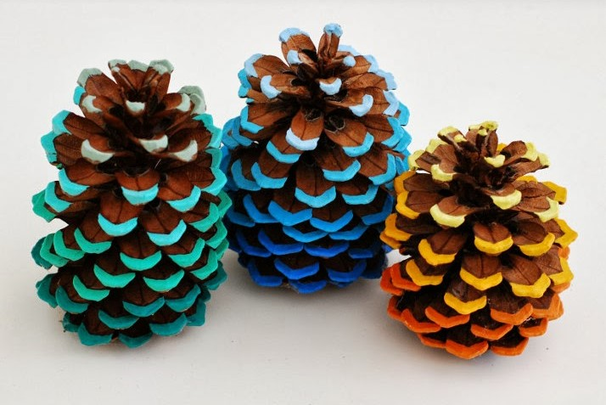 Ice Ice baby - freeze a bauble
We don't get it frozen solid very often, but when it's really cold, this would be a super cool idea to prepare one evening, then hang it out to freeze overnight. It works as a decoration but you could also add seeds to feed the birds. Read how to make a frozen bauble.